With proper installation, rubber fencing will have an estimated life of 20+ years!

Specifications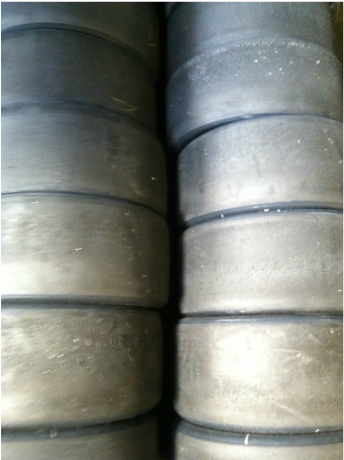 We sell only the highest quality rubber fencing made from recycled stock car racing tires. They were selected due to their superior strength (made to exceed 200 MPH), uniform thickness (3/8 inches), economical availability, and environmentally responsible reuse of material that would otherwise take up valuable landfill space. No other fencing is stronger or safer for your prized animals.

---
Here is a sample roll of our 2 inch fencing, we recommend using this material for cattle. Horse lovers like it for the width and look, but it's strong so it works great for cattle.